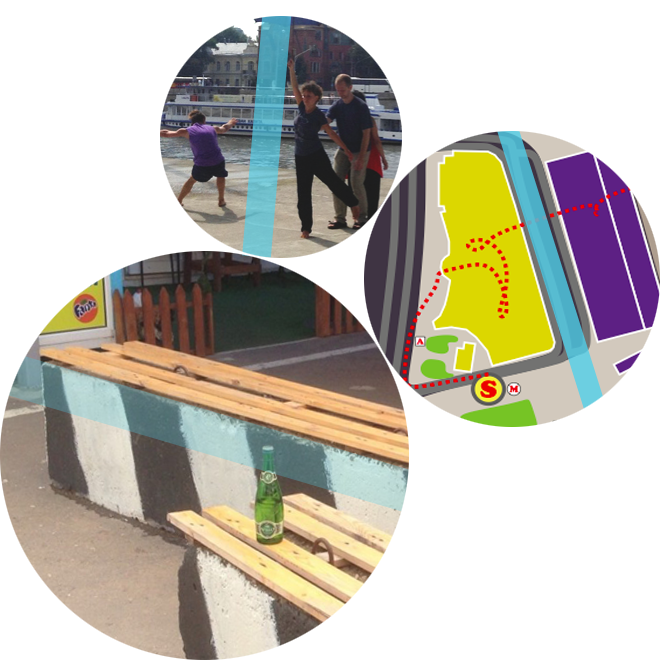 A presentation, interactive exhibit and performances emerging from the Invisible Borders Workshop hosted at the Strelka Institute, examining unseen borders (urban, social and mythical) in Moscow.
Participants investigated people's perceptions of borders in the city through techniques such as urban mapping, social research, game design, location-based digital narratives, social network analysis, visualization, dance and performance.
The creative concepts and performances emerging from the workshop will be showcased in an interactive installation and presentation at Strelka on July 15th, 8pm-10pm.
We invite designers, architects, urbanists, researchers, technologists, performance artists and interested border crossers to join us in examining the unusual borders, social conditions, and thresholds of transformation in the city of Moscow.
Workshop lead by: Nitin Sawhney, Shriya Malhotra, Christo de Klerk, Masha Slavnova and Polina Bykhovskaya
Slide deck from the presentation: