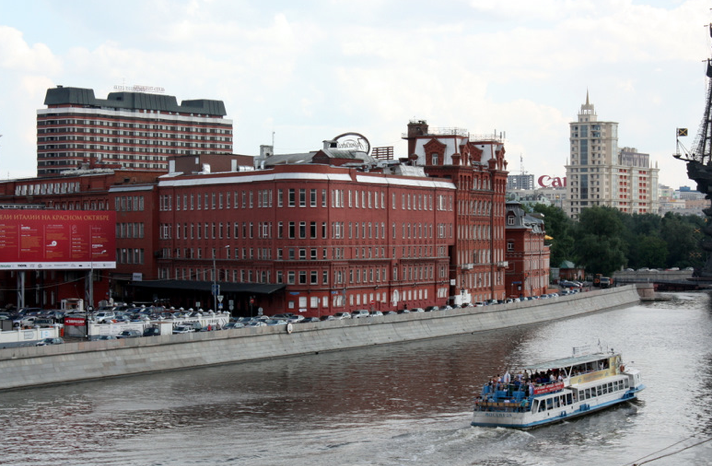 A high-profile site in the heart of Moscow with a rich legacy of manufacturing, in recent years it has emerged as a hub of media, arts and culture.
The site is currently undergoing a process of gentrification through rapid real estate development. It lies at the seam of a significant ecological border in the city: the river. It has inadvertently also become a site of class, socio-cultural and temporal boundaries, including a creative class identity, emerging educational opportunities and public programming, and "face control" used to mediate access in the clubs at night.
Design Challenge: Investigate through location-based media and performance the perception of access and the relationship of the body in mediating significant boundary conditions within the site.
A successful intervention will examine how the public engages with the site and/or how it can rethink it's use; and how the body can be used to interrogate and intervene in the site.